District Training Resources:
---
Training Showcase for District Coordinators
Video series for Implementation Guidance for District Coordinators. Viewing this video series should be completed before joining District Coordinator PLCs.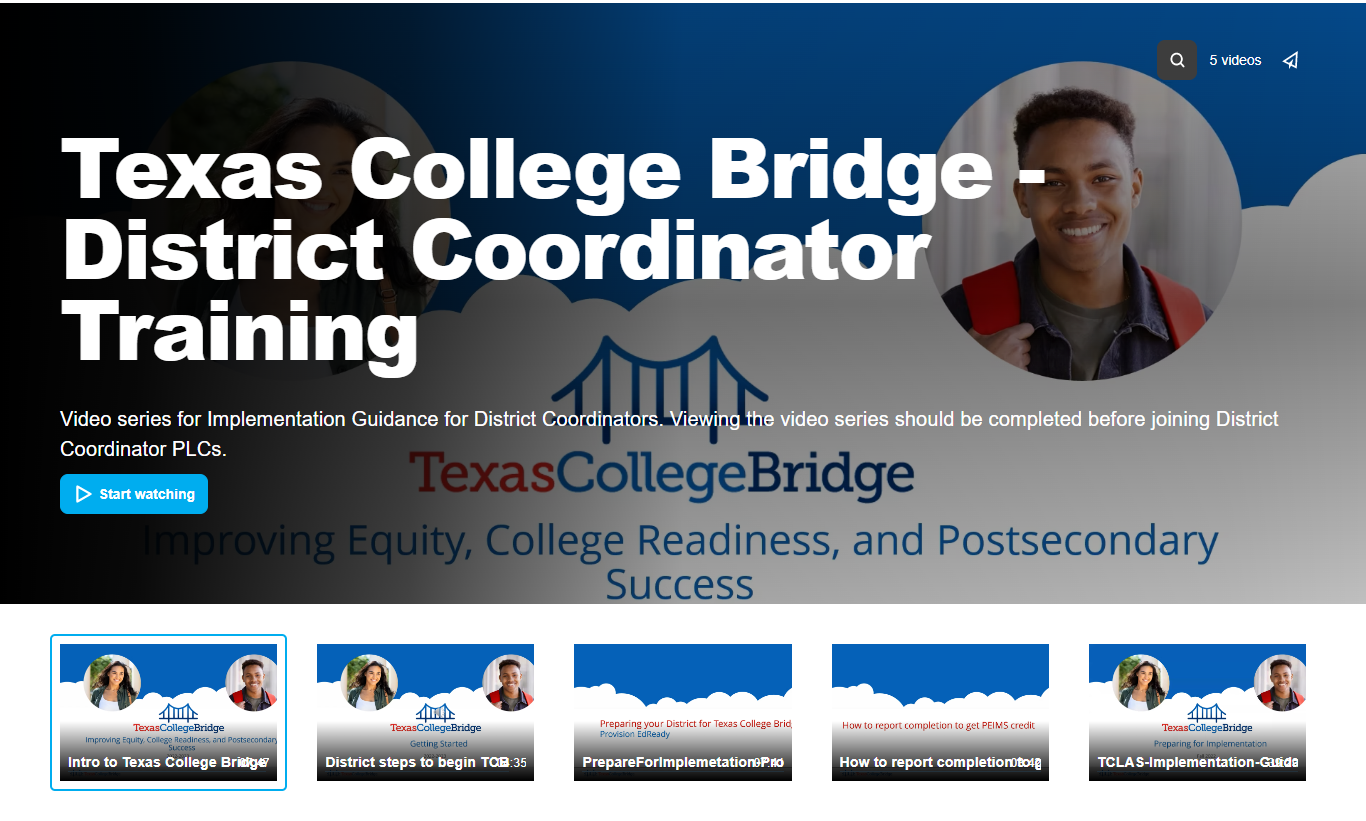 Watch videos here: https://vimeo.com/showcase/tcb-coordinator


PLC Opportunities
These sessions will provide a structured opportunity to exchange ideas and explore best practices for Texas College Bridge. Before attending, it is strongly recommended to view the training video resources. We will not be covering Texas College Bridge basics but will be available to answer questions and lead the discussion. These are ongoing and participants are encouraged to attend more than one. Each PLC session will take a deep dive into best practices for TCB implementation.
District Leader PLC 
Monitoring Student Completion and Reporting Guidance

Teacher and District Contacts PLC
Recordings from past sessions: