Teacher Training Resources:
---
Training Videos for Teachers
Video series providing guidance supporting Texas College Bridge for instructors. Viewing this video series should be completed before joining Teacher PLCs.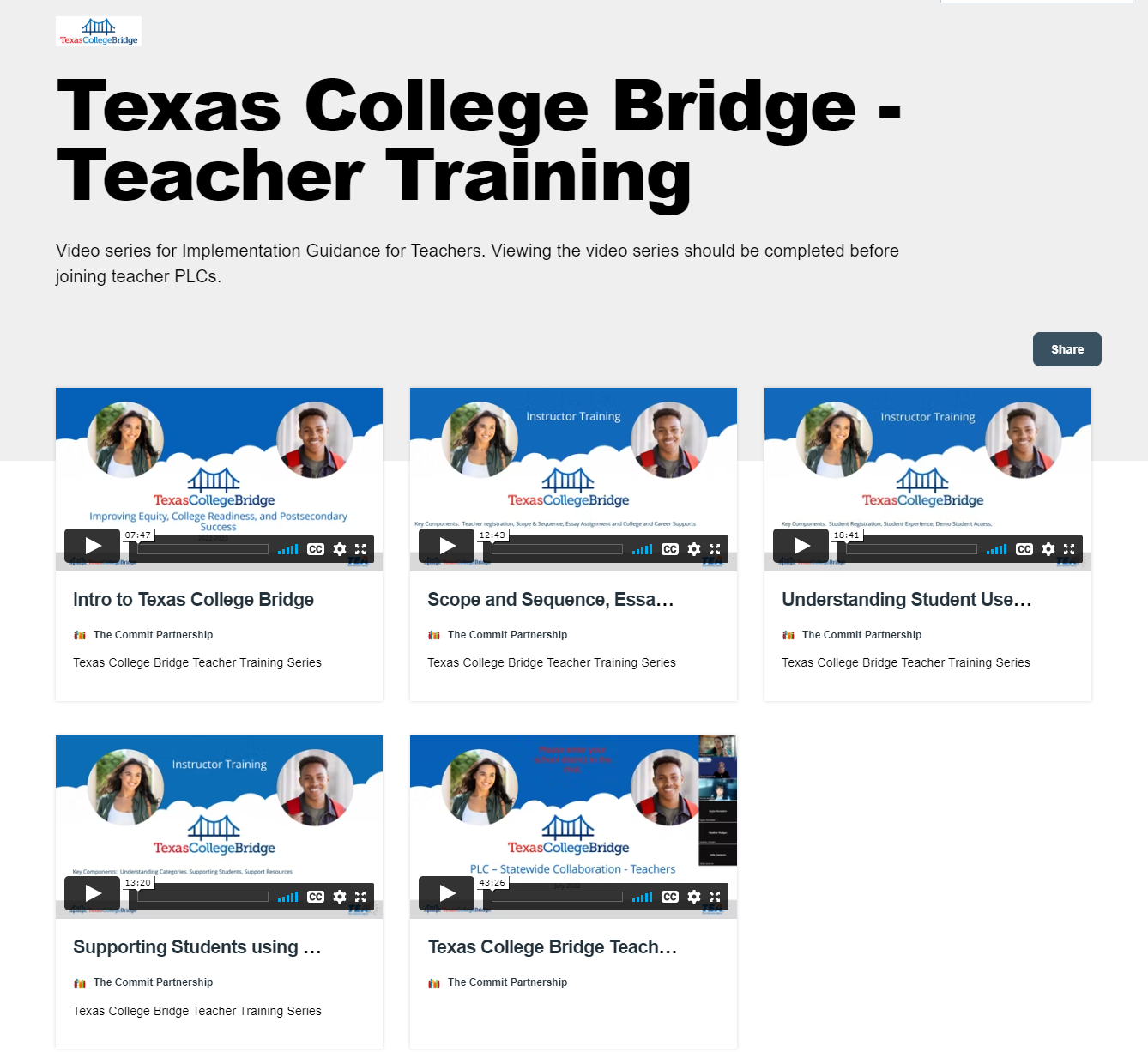 Watch videos here: https://vimeo.com/showcase/9716270/
Slides from these videos can be found below:
Upcoming PLC Sessions
Join us for an upcoming PLC session to share best practices and implementation guidance with others supporting students using Texas College Bridge. Be sure to watch the training videos above before joining.
Teacher PLC 
Teacher and District Contacts PLC
Recordings from past sessions: