After clicking Go to Goal from your student dashboard, you'll see the list of available study paths in this goal. This page shows you all of the available study paths, and will also show you your overall results and progress.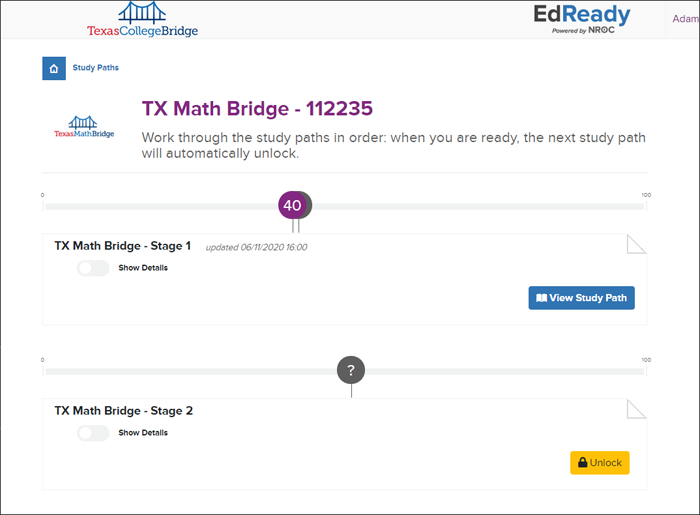 All Texas College Bridge courses have two study paths listed: all students will start in Stage 1, but as you progress and reach your target score in Stage 1, Stage 2 will be automatically unlocked.
You'll see your current score (& initial score if different) displayed on the score bar.
If you want to see the Units and Topics included in a study path, click the Show Details button below the study path name: all the material will be listed, along with your current status. You can hover over any square to see more details.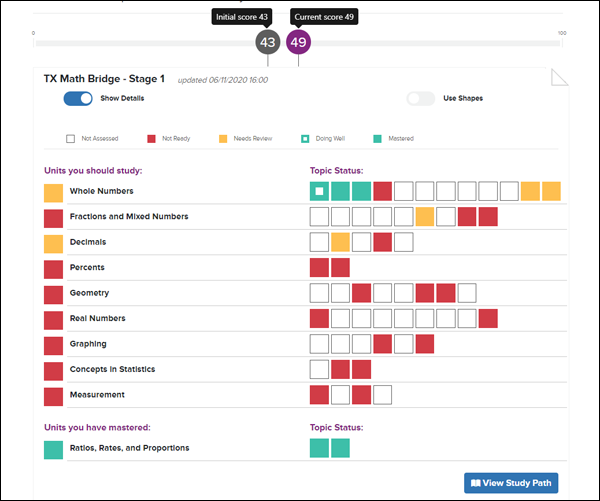 The first step towards working in your study path will be to take an initial diagnostic: this helps EdReady to know what to include in your personalized study path.
After the diagnostic has been completed, you can always access your study path by clicking the View Study Path button.