1. After accessing EdReady, click the Manage Account button.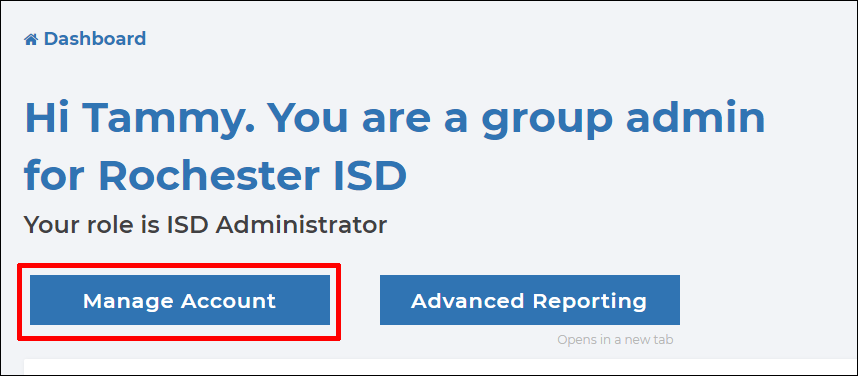 2. The Groups tab should open by default and you will see your ISD or School Name listed: click the Report button (

)

3. Select the Subject you're interested in (English or math) and click the Run Report button.
If you would like to limit the students displayed in the report, you can use the Graduation Year, School and Section filters to further filter the report.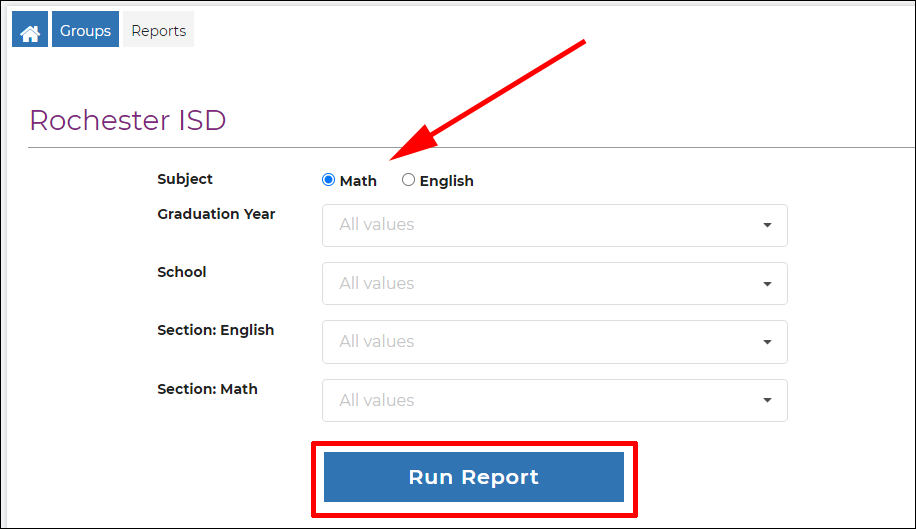 4. The Group Summary report will open by default (more information here), but you can click on any study path name in the header to get to the Study Path Details report (more information here).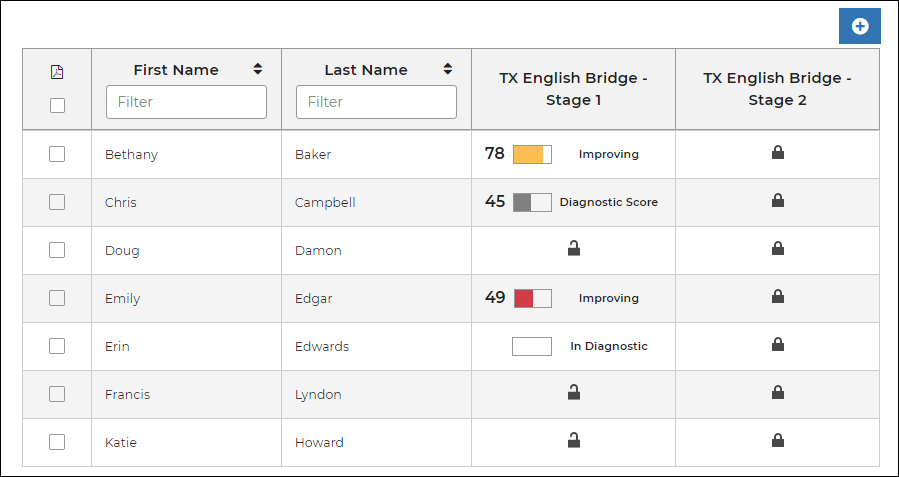 You can click the Hide Filters button to collapse the top filter portion of the page.