This article contains the following information:
---
Overview
If a student registered to use only math or English in Texas College Bridge, the other subject can be added in EdReady. Any user that has permission to see/edit a student account (based on their assigned High School and/or Sections) can add a subject. In EdReady, the subject is called a "Goal".
Add Subject to Student
Login to EdReady and click Manage Account
Click on the Students tab at the top of the page.
Click the Edit button for the student you want to update
Click the student's Goals tab
Click the "+" button to add a goal (subject) to a student's account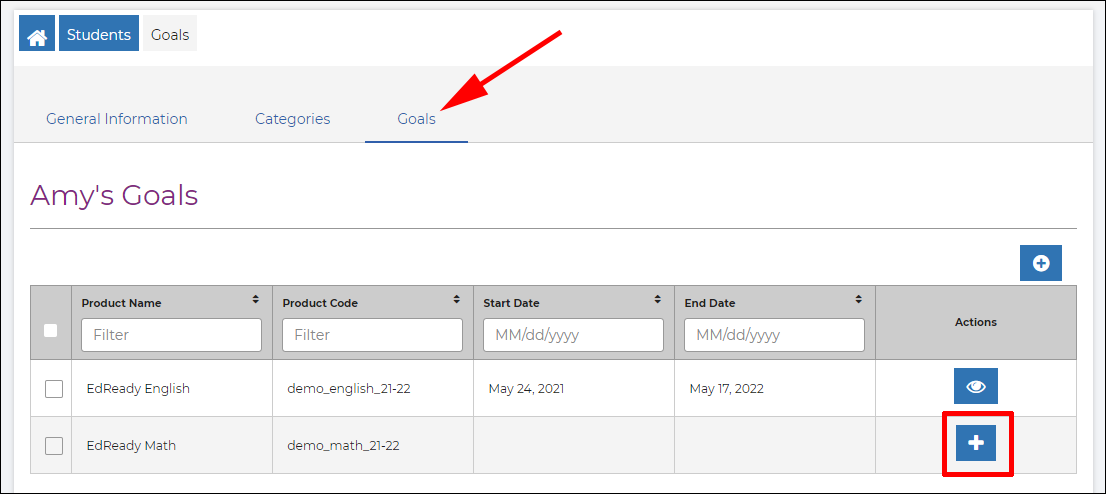 Remove Subject from a Student
Once a student has been given access to study a subject, it cannot be removed from their account through the EdReady interface. If a goal has been mistakenly assigned and you want to prevent a student from working in it, please submit a support ticket so our technical support team can make that edit.